ABOUT intercross: the podcast
Welcome to Intercross: the Podcast!
Listen to our introductory episode to learn more about our hosts Niki Clark, Tracey Begley and Sara Owens, learn about our ambitions and visions for the podcast and how you can stay up to date on the latest episodes. Look for interesting discussions about the people and places behind the work of the ICRC, operational updates, legal debates, cultural perspectives, policy discussions and more. We're always happy to have your feedback and input, just email editor Niki Clark.
Niki is the Creative Projects Manager for the ICRC in the Washington, D.C. delegation. In this capacity, she serves as the editor/host of Intercross podcast and manages creative partnerships. She's worked across all areas of the Red Cross movement--with the IFRC (as an emergency communications delegate in Nepal and Tanzania), with a National Society (in International Communications with the American Red Cross) and now with the ICRC. She graduated from Southern Methodist with a BA in Print Journalism and minors in photography and Spanish and went to art school in both London and Portland, Oregon. She is more-than-slightly obsessed with music and live shows, road trips, her side-eye giving puppy dog Ichabob, and putting Tony Chachere's on absolutely everything.
Tracey Begley serves as a Legal Advisor for the Washington Delegation of the International Committee of the Red Cross, where she has worked for five years. In this capacity, she is primarily responsible for the dissemination of International Humanitarian Law, and supports the delegation's operational legal work by providing legal advice primarily on detention, review processes, and protection of health care in armed conflict. She recently served at the Regional Legal Advisor ad interim for South Asia and Iran, based in the ICRC's office in Kathmandu. Prior to this position, Tracey served as a legal attachée to the ICRC's Legal Division in the Geneva headquarters. Tracey earned her J.D. from American University Washington College of Law, and has interned for the U.S. Department of Defense and the International Criminal Tribunal for the former Yugoslavia. Prior to law school, Tracey worked for a human rights organization in Guatemala and spent two years working for a Washington, D.C.-based organization on the negotiation of the Convention on Cluster Munitions and the implementation of the Mine Ban Treaty. Tracey is a member of New York Bar. Tracey serves as Intercross the Podcast's legal host.
Anna is the ICRC's Head of Communication for the US and Canada. She's been with the ICRC since 2007 and has filled several different PR and media-related roles during that time in both Geneva, Switzerland and Washington DC. Originally from the Midwest, Anna spent over two decades studying and working abroad. She holds a BA in Comp Lit from the American University of Paris, an MA in International Journalism from City University of London, and is currently working towards a Graduate Certificate in Intelligence at Johns Hopkins University. She's travelled to dozens of countries, including Pakistan, Mali, the southern Philippines, Jordan, Israel, Singapore, all over Europe and elsewhere. She worked at CBS News in Paris during the second half of the 1990s and later as a radio journalist in Switzerland before becoming a humanitarian. She's a cheese-obsessed vegetarian and die-hard fan of the West Wing Weekly. Anna has an elderly dog, who hails from France and responds to commands in English, French and Italian, which strangers seem to find amusing. A natural-born news junkie, Anna loves living in DC.
Andrea Harrison serves as Deputy Legal Advisor for the Washington Delegation of the International Committee of the Red Cross. In this capacity, she is responsible for legal support to ICRC activities in the U.S. and Canada, with particular focus on detention issues including legal processes such as military commissions and periodic review boards, as well as privileges and immunities, and sanctions and export control issues. In addition to work at the ICRC, Andrea teaches Law of War as an adjunct professor at American University School of International Service and serves as the Chair of the International Humanitarian Law Committee for the American Branch of the International Law Associate (ABILA) and serves on ABILA's board of directors. Andrea earned her J.D. at the Roger Williams University School of Law in Bristol, Rhode Island and is a member of the Texas bar. She also holds an LLM from The Geneva Academy of Humanitarian Law and Human Rights, and a B.A. in International Studies and Spanish from Southern Methodist University in Dallas, Texas. Andrea serves as Intercross the Podcast's legal host.
Sara serves as a Communications Officer for the ICRC in the Washington, D.C. delegation. In her role, she supports the organization and implementation of communications around ICRC priorities through digital and social media channels such as International Humanitarian Law, ICRC operations worldwide, and various thematic issues including urban warfare and detention policy. She also assists in the management of Intercross, ICRC Washington delegation's blog and podcast. Previously, she worked in event planning at the Markham Group and interned at the U.S. Committee for Refugees and Immigrants and Human Rights First. She graduated from the University of San Diego in 2014 with a BA in International Relations and minor in French language. In her free time, she enjoys travelling, reading, hiking, hanging out with dogs.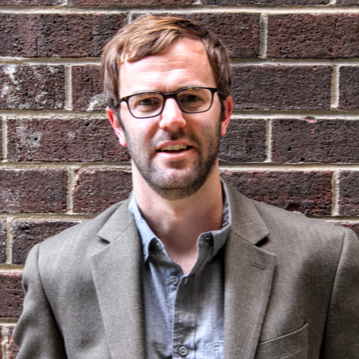 Trevor Keck serves as Deputy Head of Policy and Humanitarian Affairs Advisor with the Washington Delegation of the International Committee of the Red Cross. In this capacity, he represents the ICRC to a wide range of audiences in the U.S. and Canada, advocates for humanitarian policies, and provides policy advice and strategic support to ICRC staff across the organization – from delegates in the field to senior staff at headquarters. Prior to joining the ICRC, he was an Afghanistan researcher for Center for Civilians in Conflict, an organization that seeks to make warring parties more responsible to civilians. Before that, Trevor worked with various NGOs conducting research and advocacy on a range of security, humanitarian, and human rights issues. Trevor holds a Masters in Law and Diplomacy from the Fletcher School of Law and Diplomacy at Tufts University. He also holds a Bachelor in Peace and Conflict Studies from Chapman University graduating magna cum laude. He serves as Intercross the Podcast's resident policy wonk.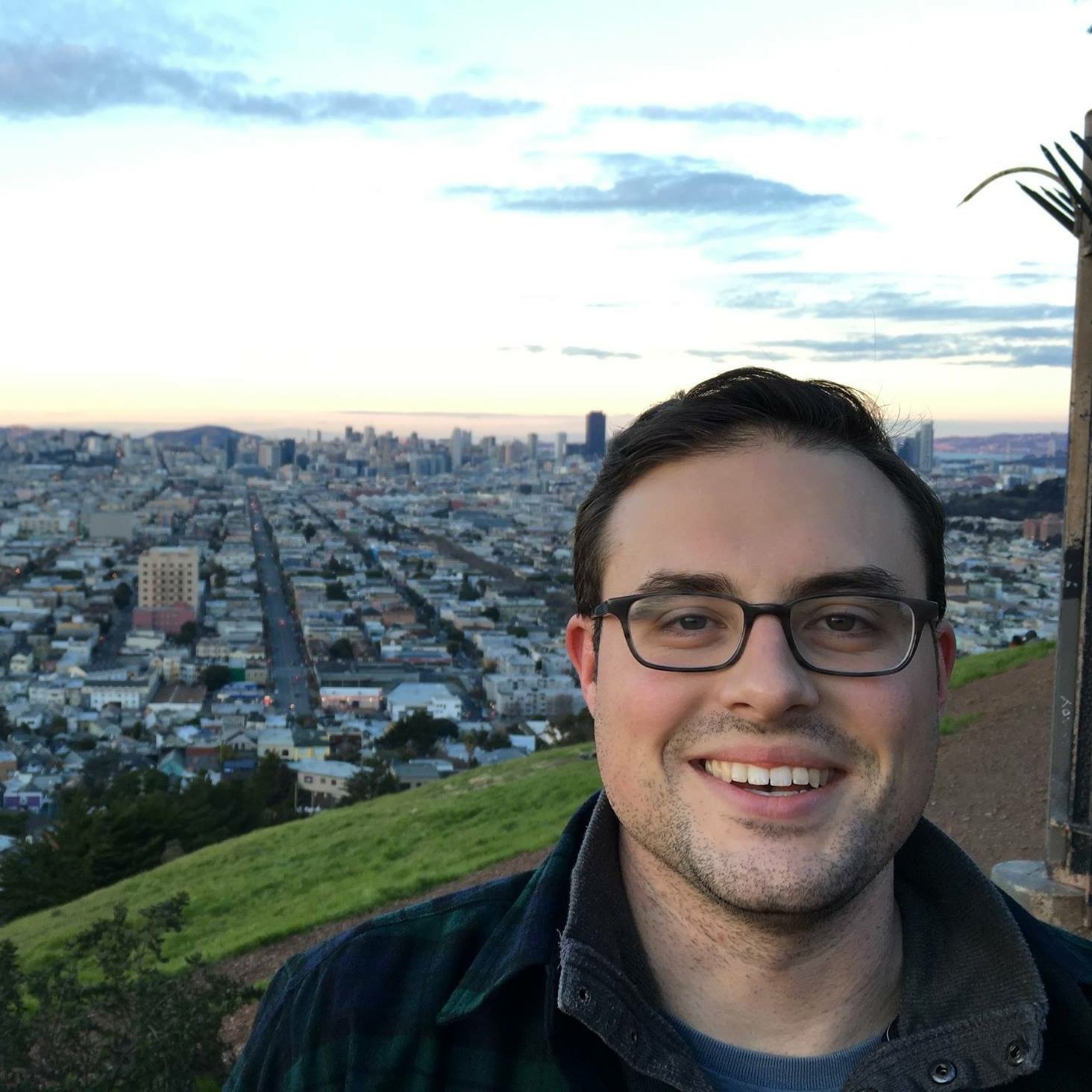 Austin Shangraw is a Legal and Policy Officer for the International Committee of the Red Cross, based in the Regional Delegation for the United States and Canada in Washington, D.C. Previously, Austin worked as a project manager for democracy and governance development projects in Afghanistan, interned at the Center for Justice and Accountability, and served as a member of a human rights impact litigation clinic during law school. Austin received his J.D. and M.A. from American University and is a member of the Virginia state bar. Austin serves as Intercross the Podcast's legal, policy and anything Star Wars related host.
**Intercross, the Podcast disclaimer: Just because something or someone is featured here, doesn't mean we endorse or agree with the institutions they represent. Views expressed on the platforms we may highlight don't necessarily represent those of the ICRC.**